For garden retailer websites and in-store as a kiosk, The Perfect Plant® is a complete, interactive, visual expert for your garden center. It categorizes your thousands of plant SKU's and information into an easy to find fashion. The effort searching for plants is reduced and your customer interaction time is more efficient. The Perfect Plant® puts your plant information where you want it, at your customer's fingertips.
"The Perfect Plant® is a great tool for our business. It frees our salespeople up to help more customers, is easy to use, and is a reliable resource for customers who prefer to go it alone. Because we can customize the plant database to recommend only plants that are hardy in our region, we can be sure it is giving sound advice, unlike any other digital plant resource I've ever seen."
— Jesse Eastman, Owner, Fort Collins Nursery
"It is great having a bridge between the customer and me. I enjoy helping customers but my time is limited because of the number of customers we have and my responsibilities for the garden center. This makes the time I spend with customers more valuable"
— Suzanne, IGC Employee
"The Perfect Plant® has served our customer base well. We are a small family owned business and having The Perfect Plant in the store helped our staff and our customers. Ken and his team have been wonderful, accessible and very flexible in the process. The kiosk has been a wonderful resource and our customers really enjoy and find The Perfect Plant useful and educational!"
— Tawney Summers, Marketing Manager Bath Garden Center & Nursery
"I'm not a plant person so this is great. I love using it and showing other people how to use it."
— Brooke, IGC Employee
How it works
Customers start by selecting either the plant, weed, or bug finder. If plants are selected, the customer can enter a number of attributes for their desired plant. As the criteria is entered, the list of matching plants the garden center carries is updated. Once the customer finds their plant the information along with items the garden center recommends can be printed or emailed.
The Perfect Plant is specific to your store and region
Use our database or upload your own plant information
Suggest add-on items with every plant
Easy-to-use built-in features that benefit your business
Edit plant information to reflect regional conditions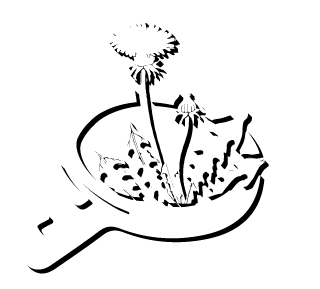 Pre-set to weeds found in your region
Categorized into broadleaf and grass weeds
Narrow search by attributes or name
Recommend control products available at your garden center
Pre-set to insects found in your region
Categorized into pest and beneficial insects
Narrow search by attributes or damage
Recommend control products available at your garden center
Value Beyond Just a Plant Finder
Seasonal employees help customers more effectively
Conversations with customers are more valuable and efficient
Adds sales support while increasing sales
Useful throughout the year, not just during the planting season
Interactive tool all customers intuitively understand and enjoy
Your own silent salesman customized to your store
A digital resource for questions about plants, weeds, and bugs
Engage customers wherever they meet you
"This is such a good tool! It helps people like me quickly find what I need."
— Bernie, customer
"This is so beneficial. We have a new yard and aren't sure what to plant. The Perfect Plant allows us to search plants based on our needs and determine what will work for us."
— Bob & Joyce, customers
"I can find a plant without walking all around the garden center and looking at every tag!"
— Becky, customer
"This is great! I can send my customers in to the garden center to pick the plants they want based on the parameters I give them."
— Juan, customer
"I needed a tree and found one using The Perfect Plant. I bought the tree and the additional items it recommended."
— Jane, customer
Schedule an online demo to see how easy it is to use and beneficial it is for your business